5 Simple Ways to Deal with College Anxiety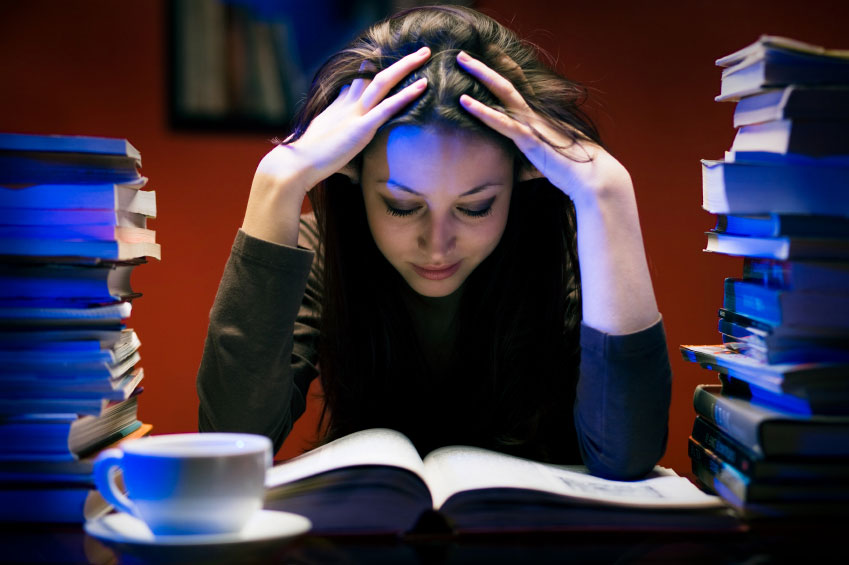 With summer winding down, that means one thing – school's across the country are getting ready to open. While it can be great to see friends and classmates that you haven't seen since the spring, for a large number of high school and college students there's a certain anxiety about returning to school for another year.
In fact, according to a 2008 study, 40 percent of students suffer from anxiety.
Anxiety and stress can creep up on just about anyone during the school year. Anxiety over grades, projects, assignments and anything else class-related is quite common these days. Many also suffer from various forms of socially-induced anxiety and stress stemming from social interactions and events. This is especially true for students starting out at a new school or beginning their college career. Making new friends and learning to function in a new social environment can be one of the most difficult things for a young adult to do.
Many students deal with stress and anxiety differently, but very few manage it in a healthy manner. Heavy drinking, binge eating and even general unhappiness and depression become more and more common with college students every year.
There are other ways to deal with stress, however, that don't rely on bad habits. While simple, the basic strategies listed below are great ways to manage your stress and anxiety levels.
1. Take a deep breath
While it sounds like the most simplistic advice ever, just breathing can do wonders for your stress level. Simply taking deep breathes and counting to 10 is a great way to battle the feeling of being overwhelmed. Exhaling slowly can decrease your heart rate and in turn calm your body down.
2. Go for a walk
Everyone needs a break every once in a while. Just a 10 minute break can do wonders for the mind and the body, and allow you to refresh and recharge. Not only will it clear your head, but walking is very relaxing. Next time you feel overwhelmed, go outside, leave the office or just go somewhere you have some room, and take a walk.
3. Play a game
Nothing reduces stress like a quick game. Not only can it take your mind off of any issues, but it'll also help you to relax by focusing on something fun. Chances are you have a game or two in your closet – even a deck of cards will do. Just a short bout of fun can refresh and reenergize your mind and body. then you'll be ready to take on anything.
4. Get some sleep
Do you get seven to eight hours of sleep on a nightly basis? Chances are you don't, which can be a contributing factor to high levels of stress. Staying well-rested can help keep the mind relaxed yet focused and able to take on whatever the day may hold. Even a short nap can help out on a stressful day. So turn off the coffee makers and get a bit of rest.
5. Develop a support network
Sometimes the last thing we want to do is probably the first thing we need to do. One of the most important factors that can help weight loss is developing a network of friends and family you can lean on throughout the process. Take advantage of having the support available, especially when you're stressed out. And don't be afraid to grow your network – there are always people out there willing to help out a fellow workout warrior.
Mike Tennant is a freelance writer and columnist based in Orange County, CA. A graduate of the University of Notre Dame, Mike currently works with Air & Water, Inc. as a content developer helping college students find the right appliances to help trick out their dorm.
Comments? Leave your intelligent feedback down below or consider following CollegeTimes on Facebook or Twitter to stay updated or to get in touch!
Share This Story:
Page ID #3342 - Last updated on Tags: