50 Important Facts You Probably Forgot Between 5th Grade and College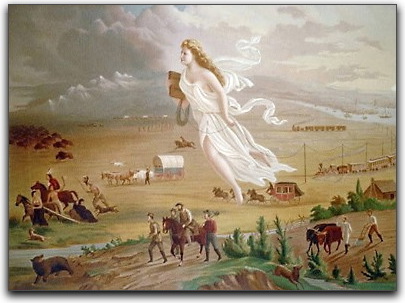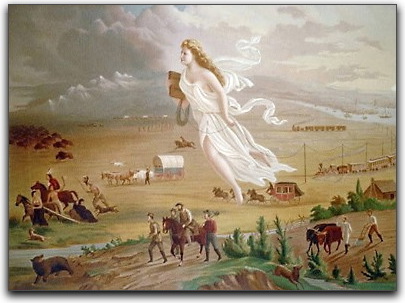 There are a lot of fun-filled and educational years between grade school and heading off to college, providing ample opportunity to forget some of the most basic lessons you learned as a child. Here are some facts and tips that will help you refresh your memory and bring back some of that important information that can help you boost your trivia knowledge or even perform better in your college studies.
Language
These facts will remind you of proper grammar, punctuation and structure.
Social Studies
At a loss when it comes to recalling basic social studies and history information? These facts will help you remember.
Science
Even if you're not heading into a science field in college, these facts will kick start your memory when it comes to understanding the world around you.
Why do the seasons change? If you ask most people, they'll say it has something to do with the Earth's distance from the sun. However, this is actually not why the seasons occur. The real reason is that the Earth spins on a tilted axis, causing different parts of the Earth to point towards the sun at different times of the year. This allows more sun to reach these areas at a more direct angle, causing the warmer and cooler temperatures that we experience as the seasons.
What's the difference between mitosis and meiosis? Mitosis it is the basic way that cells of all kinds reproduce, creating two cells from one that are identical copies of the original parent cell. Meiosis on the other hand, is what happens in gamete or sex cells, producing cells with half the number of chromosomes as the parent cell and creating four cells from the original one.
What the heck do mitochondria do? You may have forgotten the parts of the cell, but the mitochondria is an important component, providing your cells with the energy they need to do what a cell needs to do, often being referred to as the powerhouse of the cell.
How are animal and plant cells different? Animal and plant cells are alike in many ways but have some key differences that allow them to create such a diverse group of organisms. One difference is the lack of a thick cell wall in animal cells. Plants need this cell wall to keep from bursting. Perhaps the biggest difference between plant and animal cells is their source of energy. Plants gather light from the sun and convert it to energy through photosynthesis, while animal cells use sugars and other substances that they consume to power themselves. Additionally, plant and animal cells differ in the size, shape and number of their vacuoles, and plant cells tend to have a set shape while animal cells can differ greatly.
What are the phases of the moon? The moon starts off at the new moon where no light is visible. From there it grows through the waxing crescent, first quarter, and waxing gibbous into a full moon. After a full moon, the light dwindles through the waning gibbous, third quarter, and waning crescent back to the new moon.
What are the types of clouds? While there are many subdivisions of clouds, the main types are: cumulus (the puffy, fluffy clouds); stratus (horizontal, layered clouds); and cirrus (wispy, feathery clouds). Add the word "nimbus" onto any of these to denote a cloud that produces rain, hail or snow.
What is the order of the planets? While many of us learned that there are nine planets, today there are only eight, as Pluto is no longer included. The remaining eight comprise of: Mercury, Venus, Earth, Mars, Jupiter, Saturn, Uranus and Neptune.
How does weather work? Weather is a complex thing, but something that students begin learning about in school from an early age. Watch the animation found on this site to learn why weather changes or stays the same. You can also refresh your memory on the water cycle here.
How do we know the Earth's crust isn't solid? While the ground you're standing on might seem solid, any fifth grader can tell you that it's simply an arrangement of plates making up the outer crust. We can see and feel these plates move through earthquakes and can look back in history to find that the continents themselves have moved around over millions of years.
How does gravity work? While there are two different interpretations of gravity (Einstein's and Newton's), we'll stick with the basics here. Gravity is the natural tendency for objects with mass to attract one another. In our case, this object is Earth, which, in being much larger than us, pulls us to the ground and keeps us firmly earth bound.
What's osmosis? As a kid you probably hoped you could learn through this process rather than doing your homework, but you may have long since forgotten the meaning. Osmosis is the process by which water is diffused into a cell body through a semi-permeable membrane, moving water from an area of high saturation to one of low saturation, much like a sponge picking up a spill or water seeping into a basement.
How do reflexes work? A reflex is an involuntary reaction that your body has in response to a stimulus, like pulling your hand away from a hot surface. Reflexes are controlled by the spinal cord, which takes over, sending a message to your muscle via the nerves that tells it to react. Reflexes can include things like coughing, breathing and sneezing as well.
What is the scapula? The scapula is the scientific name for the shoulder blade, one of 206 bones in the human body.
What are the steps of the scientific method? If you want to figure something out using science, you'd follow these steps of the scientific method: ask a question, do research, form a hypothesis, test your hypothesis with an experiment, analyze your data and draw a conclusion, and finally, report your results.
Who laid out the Laws of Motion? The Laws of Motion (regarding force, inertia and other basics of physics) were laid out by Sir Isaac Newton in 1687 and form the foundation of classical mechanics.
What are the parts of an atom? There are three components to an atom: the protons (positively charged particles); the neutrons (particles with no charge); and numerous electrons (the negatively charged particles).
Math
Make sure math is still fresh in your mind by going over these grade school facts.
How to determine the volume, area and circumference of a shape. Here you'll find the basic formulae needed to solve these problems–good things to know even if you don't calculate them daily.
How many feet are in a mile? American students have it rough using measurements that are hard to remember because they're so oddly numbered. There are 12 inches in a foot, three feet in a yard, 1760 yards in a mile. That means there's a whopping 5280 feet to a mile.
What are the different types of numbers? There are several different groups numbers can fall into. Natural numbers (the counting numbers), whole numbers (add a zero to the natural numbers), and integers (this group throws negatives into the mix as well). Additionally, there are rational numbers (integers with the addition of fractions) and irrational (numbers that can't be represented as fractions like pi and some square roots). Of course, there are other groups as well, but these are the basics.
What is a prime number? In math-speak, a prime number is a number that has two integer factors, one and itself. More plainly speaking, it's a number that can't be divided evenly by any number other than one and itself. Some examples of prime numbers are 2, 3, 5, 7, and 11, though the list goes on and on.
Just what is the order of operations? This order can be remembered as PEMDAS: parentheses, exponents, multiplication, division, addition, and subtraction. This order will allow you to get the correct answer when working with complex equations.
What's a mean, median, mode and range? The mean is the average of a group of numbers, the median is the middle value in a list of numbers put in numerical order, the mode is the most commonly occurring number and the range is the difference between the largest and smallest values in the list.
What are the types of triangles? Triangles can be put into several categories: right (having one right angle); equilateral (all angles are 60 degrees); isosceles (having two equal angles and two equal sides); scalene (having no sides the same); acute (all angles are less than 90 degrees); and obtuse (the triangle has one angle larger than 90 degrees).
What happens when you multiply two negatives? Negative numbers can get tricky. When you multiply two of them, you should end up with a positive number. Additionally, when you subtract a negative number from any other number the negative number is treated as an addition of a positive one.
Can you divide by zero? Hopefully you remembered you cannot divide by zero. Any attempt to divide by zero, even to divide zero by zero, results in an undefined result that isn't much use to anyone.
The Arts
Here you'll find the basics for music and the arts.
Contributed by onlineuniversities.com
Comments? Leave your intelligent feedback down below or consider following CollegeTimes on Facebook or Twitter to stay updated or to get in touch!
Share This Story:
Page ID #34912 - Last updated on Tags: