A Memento of Life Once Lived: Victorian Death Photography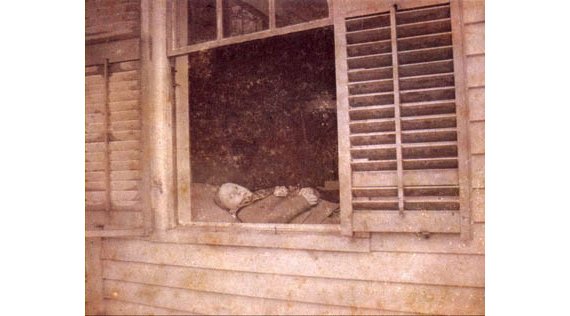 It takes a second look.
At first glance, the picture looks almost serene. A mother, staring straight into the camera, holds what appears to be a sleeping baby.Peacefully the baby lies,but a more discerning eye equipped with some cursory knowledge of the Victorian Era knows this to be an example of death photography.
In the wake of Prince Albert's death, a grief-stricken Queen Victoria elapsed into an  period of intense mourning. This heavily influenced the mourning process in the Victorian Era, where gloom and darkness were de rigueur after Victoria's public heartbreak.In a nineteenth and early twentieth century United States, death portraits or photography proved to be popular. Often, families could not afford photographs on a regular basis, and  had to be mindful of impatient children that could not stand still as required. For many parents, such photography of their children was their last memento of them.
And while looking at pictures of the deceased might creep some out, it's important to remember the times in which they were at their height.Knowing someone who had died was common, especially in a world where the odds were stacked against babies living past their first year.Death struck hard,with small communities or family units that heavily depended on one another felt the loss acutely when one of their members had passed.It was a direct acknowledgement of death, but still managed to depict the dead as if they were living or just asleep. This manner of displaying the dead, looking either asleep or posing with family members looking alive, could have been helpful in thinking of death as just another stage of life, or remembering the deceased as if they were about to wake up or in the prime of life.
This style of mourning is certainly a departure from what is  found several generations later, where deaths and funerals moved from the home to hospitals and nursing homes. Thankfully life expectancy extended to with this change, but the process seems so much more impersonal and almost banishes death to those places. With a desensitization of death through mediums such as television (where deaths are often depicted as a fleeting and as an inconsequential event), are we farther removed from the reality of death than our Victorian ancestors? And while some can look at these pictures now with convulsion, who are we to judge the owners who kept them? Mourning and grief are subjective, but it is interesting to note how these concepts have changed and evolved with each generation in our society.
This girl is being held up by a stand like the firefighter above, which was a popular method to ensure the subject looking alive and standing. Note the contrast between her paleness and the rouge painted on her cheeks.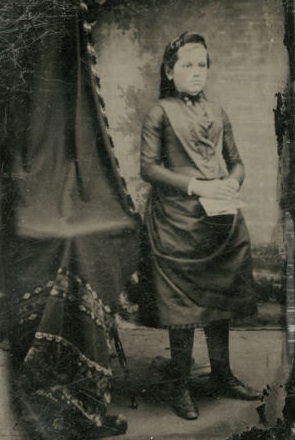 Siblings and other living relatives often posed with the deceased as well.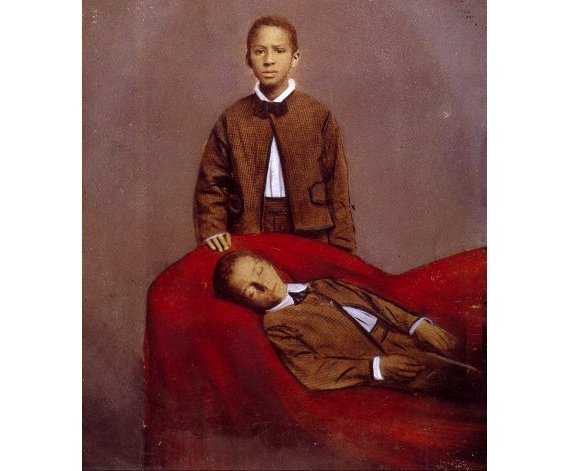 Here a boy lies in a window, and his eyes look like they were painted over. Painting over the lids to look like eyes and even adding pupils was a common practice.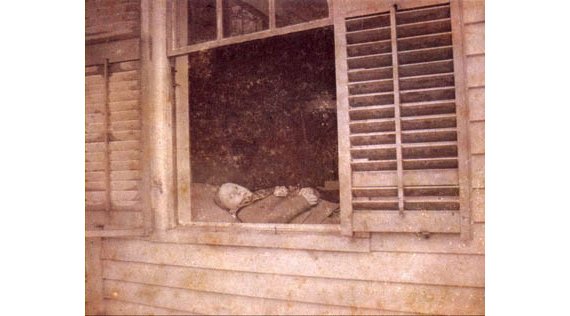 Here parents sit with their deceased daughter between them.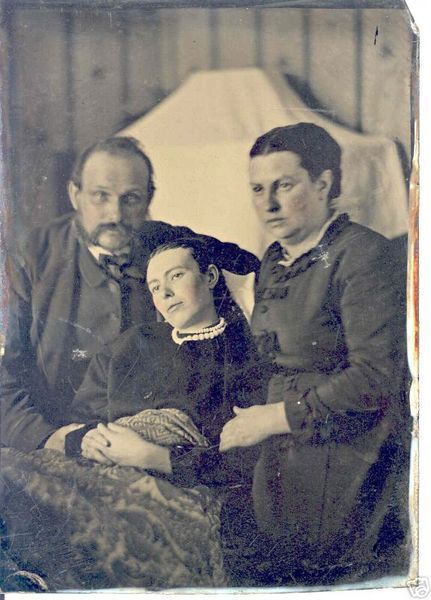 Comments? Leave your intelligent feedback down below or consider following CollegeTimes on Facebook or Twitter to stay updated or to get in touch!
Share This Story:
Page ID #34857 - Last updated on Tags: