How To Not Go Broke in College: 100 Tips, Tools, and Tricks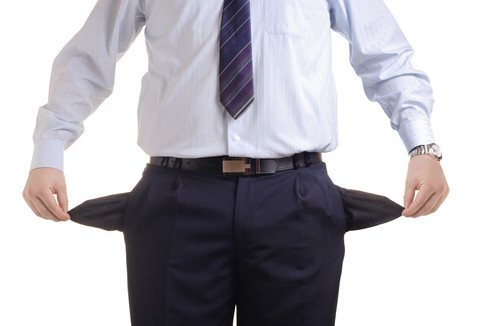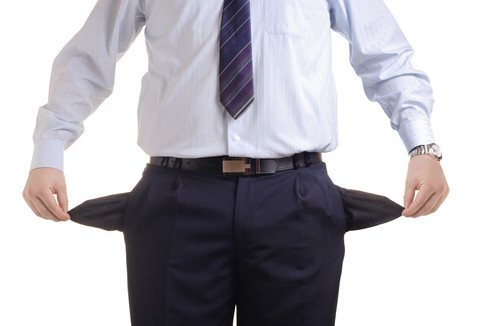 Everyone knows college students aren't usually rolling in dough. It's one thing to live frugally and something altogether different to get yourself into financial trouble. Check out this list of 100 tips, tools, and tricks to help you plan and save for college, learn about financial aid options, manage your money and credit, earn money, and save money in a variety of ways specific to your college experience.
Planning Ahead and Saving for College
Even if you are about to head off to school, you can still start planning ahead and saving. Get plenty of ideas here.
Do community service. Many scholarships go to those with a proven track-record of strong community service performance.
Learn about the cost of college. Learn what to expect when it comes time for paying for your education with this article and sites like onlinecolleges.net that provide information on college costs.
Start as soon as you can. Whether you a high school student just looking at college options or are already starting college, start investing now to give yourself time to build as much money as possible.
Save often. Put money back as frequently as you can to help build your college fund.
Get your finances in order. Make sure you have a good handle on your personal finances and spending habits before you start trying to save for college.
Ask for gifts. Ask friends and family to consider contributing to college expenses for birthday and holiday gifts.
Invest unexpected income. If you receive a large gift or otherwise come across unexpected money, put that money towards your education.
Learn to manage your time. The old adage "time is money" is true. Learn to manage your time so you do well in school and don't have to repeat classes or drop any classes–both of which cost you money.
Get organized. Set up an organized system for papers and files so that you can keep everything straight. This gives you more time for other activities, such as working part-time jobs.
Keep an emergency fund. Even if it's only one or two thousand dollars, this money can help keep you from going into debt if an emergency arises.
Financial Aid
Learn about ways to fund your college education with these tips and resources.
FAFSA. Complete your FAFSA online to determine your eligibility for scholarships, grants, loans, and work-study opportunities that can help pay for your education.
Federal Work Study Program. Learn about this opportunity to work part time through the federal government in order to earn funds for your education.
Nelnet. Get an understanding of the different financial aid options with this resource.
Learn how you can pay for college. Read articles like this one to help you understand ways you can find money to pay for college.
Research scholarships. There are many scholarships available for students attending accredited colleges, but you will need to do the research to find them.
Learn about specific types of scholarships. This blog post from Pay for College Blog offers suggestions on applying for specific college scholarships.
Beware of scholarship scams. Unfortunately, there are plenty of people with bad intentions who take advantage of students seeking financial help. Learn how to recognize scholarship scams.
Learn about grants. College grants are an excellent way to get money for school that doesn't have to be repaid.
eStudentLoan. Learn about student loans and compare some of the major ones with this site.
GreenNote. Join this social lending network where members finance loans to individual students at low interest rates.
Zopa. Another social lending network, this one connects members who are seeking loans with credit unions who offer low-interest rates.
College Savings Tools and Calculators
Use these tools and calculators to find out how much you should save, what specific schools will cost, what type of investments to use for your college fund, and more.
Manage Your Money and Credit Cards
Learn how to manage your money and credit cards with these tips and websites.
Have only one credit card–or none. Don't have a credit card unless you really need one, then only keep one.
Manage credit cards wisely. Don't use your credit card as an instant loan. Don't charge anything on it you can't afford to pay for already. Also, get in the habit of paying off your credit card every month.
Don't fall prey to student credit card offers. These offers are an easy way to get yourself into too much debt and you can ruin your credit very quickly. Instead, consider having a pre-paid credit card.
Focus on paying off any debt you have before anything else. If you've already racked up some debt, focus on paying that off before buying new clothes, going out partying, or putting more expenses on a credit card.
Examine spending habits. Track your spending for a few months, then take a close look at where your money is going and determine if you are spending too much in any specific areas, such as eating out.
Avoid unnecessary fees. Bouncing checks and using ATMs out of your network can add up quickly. Avoid any fees associated with these activities.
Financial Literacy. Find tons of information and links to help you learn how to manage your money for college wisely.
Student Finance Domain. This site is dedicated to helping college students make smart financial choices.
BudgetTracker, Inc. Budgeting and money management is much easier when you use this tool that helps you get control of bills, bank accounts, and more.
mint. This popular personal finance management system connects all your finances to help you gain control.
Bank of America Financial Education and Tools. Learn about managing debt, saving for college, budgeting, and more at this site.
Wesabe. This social network helps you learn to manage your money while connecting with others.
Kiplinger.com. Manage your finances in this community with the tools, articles, quizzes, online forums, and more.
Earning Money
Use these ideas to earn extra money for school.
Get a part-time job. Find a part-time job that doesn't take you away from your studies too much. Not only will you be too busy to spend, but your paycheck can go toward savings.
Become an RA. A residential advisor oversees the activities of those in the dorm and typically gets free room and board for their work.
Make money online. This article offers four ways to supplement your income online to pay for school expenses.
Tutor students. Whatever subject or subjects are your strong ones, use that ability to tutor students who need extra help. Tutoring usually pays top dollar.
Sell stuff. Clean out your living space and sell anything you aren't using anymore. That iPod you replaced last year and the clothes hanging in the back of your closet can bring in some serious cash.
Get creative. Learn from other creative entrepreneurs to discover your own unusual ways to earn money.
Get a summer job. Find a job related to your field of study or just work in a local restaurant or coffee shop to gain work experience and save money over the summer.
Start your own business. The possibilities are endless for starting your own business. From walking dogs to yard care to house sitting to web design, settle on something, line up some references, and spread the word.
Get a government job for students. Studentjobs.gov offers an excellent way for students to get their foot in the door for government jobs.
Become a personal shopper. Help others shop for clothes, house decor, computers and technology, or anything else you know about.
Sell plasma. Plasma centers will buy your plasma, usually up to twice a week, and can be quite profitable.
Saving and Investing
Putting money back is an excellent way to insure you don't go broke during college.
Saving Money on School-Related Items
From books to software, learn how you can save money with these tips.
Only buy used books. Used books are almost always available and are much less expensive. If no used books are available, see if an earlier edition of that book will suffice.
Sell your books. At the end of the semester, sell your books back. You may think you'll refer back to these books, but chances are you won't. Get the money instead.
Shop for books online. You can often get a better deal on text books online than at the campus bookstore.
Test out of classes. Testing out of classes before you start school leaves you with fewer classes you have to take, which reduces tuition, fee, and book costs.
Take the basics at a less expensive school. Sometimes you can take classes at schools with lower tuition and fees such as community colleges and online schools that will transfer to your school.
Live at home. You can save an average of $6,000 a year on room and board if you live at home rather than staying at the dorm or getting a place of your own.
Don't buy research papers. Not only are these low quality and a waste of your money, you cheat yourself out of the reason you are at school–to learn.
Check for student discounts on computers. Some places offer student discounts on computers. Finding these can save you some serious cash.
Use open source software. You can download open source software that works as well as many of the expensive ones at absolutely no cost.
Keep your stuff secured. Laptops, text books, and other expensive school items can disappear quickly. Keep a close watch on your stuff and keep it locked up when you can't. Buying replacements is expensive.
Saving Money on Food, Drink, and Entertainment
Food, coffee, alcohol, and more may be as much a part of school as classes, so use these suggestions to save money in these areas.
Pack a lunch. If you pay $7 a day for lunch, you can save over $500 a semester by packing a lunch instead.
Skip Starbucks. Another hidden expense that adds up fast, a $4 coffee every day of the year costs you $1460. Make your own at a fraction of the cost.
Eat vegetarian every few days. If you can't go no-meat all the way, have healthy vegetarian meals one or two days a week and save on the expense of meat.
When eating out, drink water. Soda can add up quickly, has no nutritional value, and is also full of high fructose corn syrup and unhealthy chemicals.
Grocery shop wisely. Buy store brands, use coupons, and compare prices to ensure you are paying less for groceries.
Make a grocery list. Have a list of the necessities and stick to it. Buying off the list is expensive and unnecessary.
Have fun with inexpensive or free activities. Hiking, biking, hanging out with friends, or exploring the town where your school is located are all fun and very inexpensive.
Don't join a gym. Most campuses have access to facilities such as weight rooms, running track, swimming pool, and often tennis, racquetball, and other courts.
Take advantage of on-campus activities. Many campuses have movie nights and other fun activities that are free of charge for students.
Watch free TV. Most networks will stream the latest episodes and entire seasons, and there are plenty of places on the Internet that offer TV shows, too. There is really no reason to pay for cable.
Listen to free music. Don't buy music when you can enjoy it for free from places like Pandora and Last.fm.
Take advantage of beer and drink specials. If you want to spend an evening out with friends, plan around the many specials that bars around colleges usually have such as ladies' night and college night.
Stay in with friends. Better yet, spend an evening in. A six-pack of beer is probably close to the price of one beer at a bar.
Saving Money on Clothing and Extras
Clothes, gifts, furnishings, trips, and more can add up quickly. Find out how to save with these tips.
Go vintage. Find clothes and footwear at second-hand and vintage stores. Not only will you have a one-of-a-kind, you will be spending much less money.
Make clothes. If you can't sew, collaborate with a buddy who can (maybe he or she needs your design techniques) to make original clothes.
Go canvas. Canvas book bags are sturdy and last a long time. Pay less for these and skip the expensive leather or name-brand bags. Better yet, make your own from this pattern or from old blue jeans.
Buy on tax-free days. If your state has a tax-free weekend , wait until then to make big purchases.
Cancel magazine subscriptions. Your library will probably have all the latest editions of any magazine you are currently paying to get.
Make gifts. Gift-giving at holidays can add up quickly. Make presents instead of buying them. Your friends and family will enjoy getting unique gifts made just for them.
Take graduates' stuff. At the end of the semester, especially in May, graduates frequently give away the furniture and other stuff they don't want to move with. Take advantage of these freebies.
Skip the car. Especially if you live on or near campus, you don't need the expense of a car. Use public transportation instead and save a bundle.
Be careful with Spring Break. Just because it seems everyone else is taking a great trip for Spring Break doesn't give you a good reason for going into debt. Plan a reasonably-priced trip or stay behind and enjoy the quite with everyone gone.
Use student discounts for travel. If you just absolutely have to go somewhere for Spring Break, then use one of the many online resources for student travel discounts.
Plan dates with an eye to affordability. An inexpensive date doesn't have to be cheap. Think creatively, look for ideas from others, and enjoy the time with your date rather than wasting money on extravagant meals.
Be aware of your cell phone plan. Make sure you know how many minutes you have to use each month and how many text messages are included in your package. Going over what's already included can add up to hundreds of dollars each month.
This article was contributed by AssociatedDegree.org and re-published with express written permission.
Comments? Leave your intelligent feedback down below or consider following CollegeTimes on Facebook or Twitter to stay updated or to get in touch!
Share This Story:
Page ID #1868 - Last updated on Tags: