Robotripping: You Boys Wanna Get High on Cough Medicine?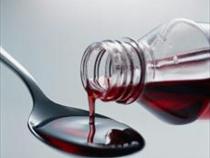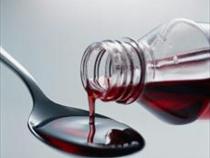 You remember those old anti-drug commercials from the 90s that depicted Mary Jane tokers as suicidal or homicidal maniacs? Probably not, many of us hadn't even hit puberty yet.  Regardless, anti-drug commercials- most notably the Above the Influence ones- have gotten a little smarter and more accurate with their campaign against drugs, but it appears that it doesn't matter.  If you go to a college campus, you almost certainly know how widespread the use of marijuana is.
Sometimes you walk into a person's apartment and see a bong sitting on their coffee table and think nothing of it. And for many people, marijuana is where their interest in drugs stop.  For others, though, it's transgressed into a different realm.
In March 2008, the government made a report stating that 3.1 million people between the ages of 12-25 have used cough and cold medicine to get high.  This number of people comparable to the amount of people who use LSD and is much greater for methamphetamines in the same age group, according to the federal Substance Abuse and Mental Health Services Administration.
The agency conducted a survey in 2006 on drug abuse, finding that over 5% of teens and young adults have intentionally used cough and cold medicines to reach a high.  The survey also indicated that these people had also experimented with other, less legal drugs.  82% had also smoked reefer and less than half had also used inhalants and hallucinogens like LSD or feel-good drugs like Ecstasy.
The main ingredient in cough medicines that create this sought-after high is a cough suppressant called DXM, which is used in over 140 cough and cold medications available without a prescription.  When taken in large doses, DXM can cause disorientation, blurred vision, slurred speech, and- if you take too much of it- vomiting.  Using cold medicine to get high is commonly referred to as "robotripping" in reference to Robitussen, a much-used liquid cough medicine. People who partake in robotripping usually drink an entire bottle of the substance rather than the recommended amount, thereby consuming all the DXM in the bottle. If you've seen the South Park episode where the kids join a news team and use cough medicine to get high to think up exciting news stories and by doing so discover the whole school is getting high off cough medicine, you've gotten a general idea of its effects.  Cough-medicine highs have been known to induce a heavily depressing feeling in its early stages, making the user feel extremely stressed, bummed out, sometimes very sleepy or regretful.  After a while, however, the effect wears off and is replaced by a polar opposite; the user is then really, really happy and derives great joy from mediocre things.  They portray a bubbly personality and seem to radiate joy.
Among all the people between the ages of 12 to 25, the rate of cough medicine misuse last year among white people was 2.1%.  For blacks it was only .6%, and for Hispanics, 1.4%.  Students around campus seem to frown upon using cough medicine as a recreational drug, as well.  "I think it's pretty stupid," said an anonymous first-year informatics major from UC Irvine, "but as long as you're not bothering me it's fine. Maybe they can put some sort of restriction on cough medicine for younger people.  For older people who can think rationally, that's their choice."  Sahar Louk, a fourth-year economics major, feels along the same lines.  "I'm definitely against [using cough medicine to get high]," he said flatly.  "It's so readily available to kids, really easy for them to get ahold of it and abuse it.  What's worse is that it can even serve as a gateway drug."  Indeed, the statistics suggest this could be true since children as young as 12 years old were included in the study.
"While increasing attention has been paid to the public health risk of prescription drug abuse, we also need to be aware of the growing dangers of misuse of over-the-counter cough and cold medications," said Terry cline, SAMHSA agency administrator, "especially among young people."  In a generation where there are now vending machines for clinical marijuana (under heavy guard, don't get too excited), the taboo on drugs seems to slowly be dissipating.  Massive parties known as "raves" constitute mainly of hundreds of people congregating for a giant social smoothie of dancing, rolling on Ecstacy, and in most cases sex. Marijuana has become all but allowed by school policy on many college campuses.  While taking a hit from a joint will not turn you into a homicidal maniac as the old anti-drug commercials would have you believe, it's important to keep the mantra of "Everything within moderation" in mind.
Where's the line? When is enough enough? Is it smart to down a bottle of cold medicine to feel like shit for an hour and then feel like a walking orgasm for the next one? Is it worth the damage? Don't let propaganda scare you away from new experiences and discoveries, but even more importantly, be careful not to lose yourself in those experiences and discoveries.  Our generation is- relatively- one of excessive tolerance, and it's important even to tolerate within moderation.
~Tinct
Comments? Leave your intelligent feedback down below or consider following CollegeTimes on Facebook or Twitter to stay updated or to get in touch!
Share This Story:
Page ID #34831 - Last updated on Tags: