STDs In College: 3 Most Common STDs Among College Students Include HPV, Chlamydia, and Genital Herpes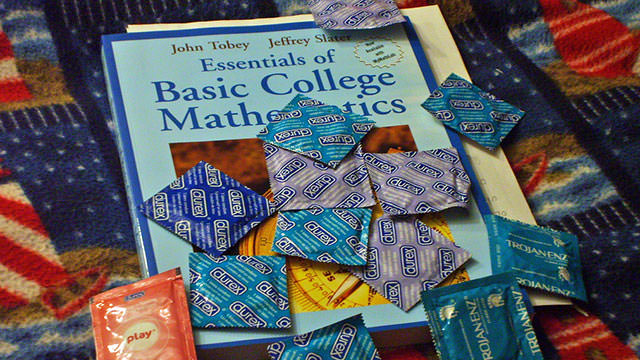 Going to college is something that many young adults look forward to throughout their high school career. The freedom of living on your own, and making all of your own decisions, as well as meeting lots of new peers who will eventually become life long friends is a very enticing idea.
Once there life is just as good as expected. They learn, meet people, and go to social events such as clubs and parties. Which is all a good thing if done responsibly. Unfortunately this is not always the case. College kids these days are drinking more and not being as safe as they should with their actions.
Sexually transmitted diseases are a becoming a major problem in today's schools and the issue is not getting the coverage and attention that it deserves with 25% of college students infected with an STD. According to the Center for Disease Control the most common on campus STD is the Human Papillomavirus (HPV) the cause of genital warts as well as cervical cancer. HPV is an incurable virus that is easily transmitted through sexual skin to skin contact and in many instances there are no symptoms making the transmission rate very high.
A close second to HPV is the bacterial STD Chlamydia which is transmitted through vaginal, anal and oral sex. If left untreated Chlamydia can cause serious and permanent damage to both men and women's reproductive organs. Fortunately though Chlamydia can easily be treated and cured with antibiotics when caught.
The third most contracted STD is Genital Herpes or more specifically HSV-2. With almost one in five college students infected it's becoming a pretty large problem on campuses across the country. It's spread very easily the same way as Chlamydia but is not curable so once you have it it's with you for life and can cause redness and multiple blisters on and around the genital area.
These are fairly shocking statistics that need to be dealt with. Some of the biggest reasons that these diseases are running rampant around our campuses are lack of education (People don't realize how easy it really is to catch an STD) and believe it or not, birth control such as the pill. The pill offers no protection against STDs what so ever and in many studies young people that are intoxicated and on the pill were shown to be far more likely to not use condoms during intercourse which as we've discussed can create a one in four chance of catching an STD.
Obviously the easiest way to stay free and clear of these social diseases is to practice abstinence but for many that is simply unrealistic. Regular testing, education, and use of a condom every time are our best chances to curb the growing silent epidemic on our country's campuses.
If you have any questions you can read more about sexually transmitted diseases at YourSTDHelp.com or find a local clinic to get tested and treated at here.
Comments? Leave your intelligent feedback down below or consider following CollegeTimes on Facebook or Twitter to stay updated or to get in touch!
Share This Story:
Page ID #3541 - Last updated on Tags: