Top 10 College Scandals of All Time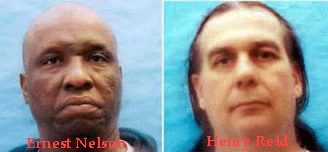 Colleges are generally known as safe, distinguished spaces for young people to explore their interests, prepare for a fulfilling career, and experience invaluable growth in their social, intellectual, spiritual, personal and professional lives. Sometimes, though, even the most reputable colleges are vulnerable to unethical, unfair practices that compromise the safety of students and integrity of the school's reputation. Here, we'll take a look at the top 10 college scandals of all time.
Duke Lacrosse Players Sexual Assault Charges: In 2006 and 2007, the case of three Duke University lacrosse students accused of raping a stripper at a private party commanded national attention. The case was especially sensitive because the prosecutor — Durham County District Attorney Mike Nifong –labeled the incident a hate crime, since the three Duke students were white and the stripper was a black woman. When the story initially broke, the school and the players were scandalized, but after months of investigations, the court found that the stripper had falsely accused the students, and the case was dropped. Nifong withdrew from the case in January 2007 after being slapped with ethics charges filed by the North Carolina State Bar, and by April, the students were declared innocent. Even though the students were cleared of the charges, various pieces of evidence, including a graphic and violent e-mail referencing the killing and mutilation of strippers, scandalized the university.
Baylor University basketball scandal: Patrick Dennehy, a transfer student and new forward for the Baylor University basketball team was found murdered after voicing concerns about his safety at the school and then disappearing in June of 2003. Dennehy and a friend, Carlton Dotson, had bought guns to protect themselves after hearing threats and reporting their concerns to friends and coaches. After several mysterious leads including one pointing to Dotson's involvement in the disappearance, police arrested Dotson for the murder of Patrick Dennehy. Dennehy's body was found near Waco in late July, and two years later, Carlton Dotson confessed to shooting Dennehy. The crime became a scandal for Baylor University because evidence was brought forth that accused the university of negligence and ignoring NCAA regulations. The basketball coach had apparently ignored Dotson's drug abuse, engaged in illegal recruitment practices, and lied to murder investigators by saying that Dennehy had sold drugs to pay for his tuition and that he had no idea that the two players had felt threatened. As a result of these and other violations, basketball scholarships were reduced, the program was put on probation, and Baylor was forbidden to play any non-conference games for the 2005-2006 season.
Diablo Valley College Conspiracy: California's Diablo Valley College was scandalized when a nearly seven-year conspiracy to fake grades and diplomas was uncovered in 2007. Investigators found that 34 current and former students changed up to 400 grades and added classes to their grade reports through bribes and fraudulent computer access. Felony and misdemeanor charges were brought against the defendants.
College Loan Scandal: Top college loan providers like Student Loan Xpress were investigated by New York Attorney General Andrew Cuomo in the spring of 2007 when suspicions arose regarding revenue sharing schemes with prominent colleges and universities. The schools agreed upon inflated loan prices in exchange for vacation packages and other benefits for financial aid officers and lenders. Schools involved in the scandal include the University of Pennsylvania, New York University, Syracuse University, Fordham University, Long Island University and St. John's University, all of whom agreed to reimburse a total of $4 million to the affected students.
West Virginia University awards fake MBA: A scandal surrounding West Virginia University and drug company Mylan when Mylan's new executive was found guilty of lying about her MBA degree from the school. Heather Bresch, the daughter of West Virginia Governor Joe Manchin, received a flawed, fraudulent executive MBA from WVU. Business school dean Stephen Sears and WVU Provost Gerald Lang eventually resigned after the investigation found that they had added classes to Bresch's transcript that she had never taken and given her grades "simply pulled from thin air," according to the report, via Pharmalot.com.
Southern University grade bribery: Louisiana's Southern University garnered international attention when students there were found to be involved in a grade inflation scandal. The Guardian reported in 2004 that students paid $200 to $500 each to a school official in exchange for fixed grades and fake diplomas. The scandal had supposedly gone on for nine years and involved over 500 students.
UCLA professor sells cadavers: A gruesome scandal involving a UCLA research program was big news in 2004 after a businessman was found guilty of grand theft, embezzlement and tax evasion, according to FierceHealthcare.com. Investigators found that Harry Reid, director of UCLA's willed-body program, received a total of $43,000 in exchange for allowing Ernest Nelson access to the body parts, which he eventually sold to pharmaceutical and medical research companies. Nelson received $1.5 million between 1999 and 2003 from selling the body parts. In 2009, Nelson was found guilty, but family members of the people who had donated their bodies to the program have sued UCLA and the pharmaceutical companies for negligence.
Tufts University Christmastime Racism: Around Christmastime in 2006, the Tufts University student paper, Primary Source, published a racist, anti-affirmative action parody that infuriated students at the school and individuals and minority groups across the country. The parody was based on "A Christmas Carol" and featured lines like "O Come All Ye Black Folk/Boisterous yet Desirable/O come ye, O come ye to our University/Come and we will admit you" and "O Sing, gospel choirs/We will accept your children/No matter what your grades are, F's, D's, or G's/Give them all privileged status/We will welcome all." Tufts held a hearing after students brought charges against the paper.
Duke Business School Cheating Scandal: Another scandal involving Duke University centers around its business school. In 2007, what was called "the largest cheating scandal ever at Duke University" by UniversityBusiness.com a professor at the university's elite Fuqua School of Business found that students had too many similar answers on a take-home exam. He became suspicious and started reviewing similar answers on other assignments, eventually uncovering a cheating ring that involved 34 graduate students. Nine students faced expulsion, 15 students faced suspension and a failing grade, nine students got failing grades, and four students were found not guilty. One other student received a failing grade on an assignment other than the final exam.
Air Force Academy Rapes Involves Pentagon: In 2003, the U.S. Air Force and the Pentagon faced harsh criticism from individuals and activist organizations after a rape scandal in the Air Force Academy was uncovered. The New York Times reported that the investigation found that "top leaders of the United States Air Force disregarded persistent warnings over the last decade that frequent and unpunished sexual assaults were undermining its academy in Colorado Springs." An anonymous e-mail was sent in January 2003 to the Secretary of the Air Force, the Chief of Staff of the Air Force and multiple Congressmen and media representatives about the sexual assault problem at the academy. The Secretary ordered a review of the academy, which found that 12% of women who graduated from the academy in 2003 reported that they were rape victims and that 70% of then-currently enrolled female students reported that they had experienced some form of sexual harassment.
Comments? Leave your intelligent feedback down below or consider following CollegeTimes on Facebook or Twitter to stay updated or to get in touch!
Share This Story:
Page ID #2158 - Last updated on Tags: