6 Great Android Apps for College Students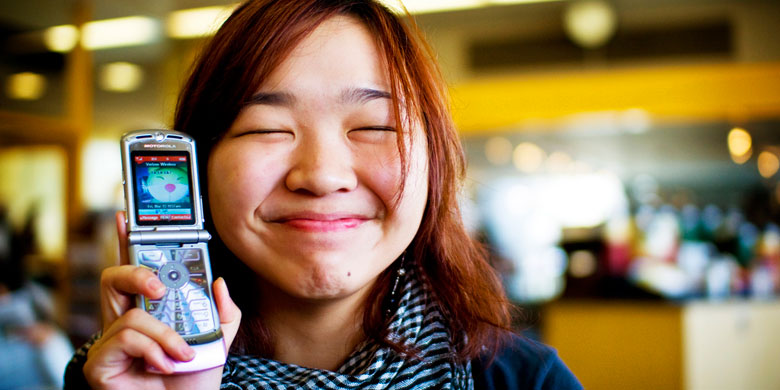 Technology has reinvented the college experience and, in some ways, made it easier. Ask any college student to write a term paper without turning to Google or the trappings of the Internet to find sources and confirm facts, and they'll wilt right before your eyes.
But this isn't a bad thing. With technology making tedious tasks easier, there's no reason to make life any harder than it has to be. College students can surely embrace that sentiment, and they have a wide range of tools, particularly mobile apps, designed with them in mind. Of course, some apps are simply created for purposes of entertainment and time-killing — cornerstones to the college experience. Regardless of what you might use your smart phones and tablets for, here are six Android apps that will help make your life in college a bit easier:
Don't buy that spiral-bound assignment planner you purchase every semester only to abandon within the first week. The Assignment Planner app costs less and does more, allowing you to track deadlines, test dates, project meetings, class times, and even your grades. You can also program reminders to make sure you don't forget to complete an assignment on-time. This app comes in a free version that features ads, or you can pay a one-time price to upgrade to the ad-free version.
Deal websites and coupons are all the rage right now, and the Campus Special app is another means for finding deals and saving money. This is the app version of a printed coupon book that is distributed to millions of college students every year, but the mobile version makes the coupons much more accessible and convenient, allowing you to place orders through your phone and even schedule orders to be ready for you when you get out of class. Deals can also be sorted by their proximity to you, and the app features some specials that you won't find anywhere else.
Ever wished there was a way to improve the quality of your sleep? That's precisely the goal the Sleep Bot Tracker Log App has in mind. This simple app provides a number of services to users, allowing you to log and analyze your sleep through graphics produced by the app. You can also manage a sleep journal and call up other resources through Sleep Bot. In addition to tracking your average sleep length and typical wake times, you can also keep track of your sleep patterns, sleep debt, and napping schedule, all by placing your phone on the bed near you as you sleep. As an affirmation of its contributions to sleep health, the app won first prize in the "Go Viral to Improve Health" competition sponsored by the United States National Institute of Health and the National Academy of Engineering.
Based on technology that has been developed for more than 25 years, Wolfram Alpha is a software and application aimed at being the leading worldwide source for instant answers to questions. In fact, the technology is so effective that some of its parts were used to create the Apple Assistant known as Siri. Wolfram Alpha searches for answers to questions by sourcing thousands of domains, with more subject areas and domains being added constantly. For the college student who needs a quick answer to a question, be it simple or obscure, Wolfram Alpha may have the answer.
There are plenty of apps that can be used to turn your phone or tablet into a voice recorder. But Tape-a-Talk aims to do much more than simply record audio. It lets users choose the quality setting and the type of encoding used, and recordings can be uploaded to various services or set as a ringtone. This is an ideal app for college students who prefer to take audio notes in classes and get the benefit of having a record of entire lectures for studying and review.
There may be little, if any, educational fiber to the Meme Generator, but that's exactly what makes it so attractive to college students. This app allows users to take a picture, add graphic text and phrases to create an original image, and then share it to Facebook, Twitter or through other sharing tools. Users can also choose to add to an existing body of memes produced in a certain theme, or they can make their own and see if theirs can go viral.
This is just the tip of the iceberg when it comes to great apps for college students, but these on their own are enough to revolutionize any college student's daily routine, making the school day easier, more organized, and more fun.
Tara Jackson is an education and career prep enthusiast. When she's not writing about or researching colleges and careers for the college search engine, EduTrek, she enjoys reading classic literature, hiking in the mountains, and traveling. @tjatedutrek
Comments? Leave your intelligent feedback down below or consider following CollegeTimes on Facebook or Twitter to stay updated or to get in touch!
Share This Story:
Page ID #39919 - Last updated on Tags: