10 Worst Beers You Should Avoid in College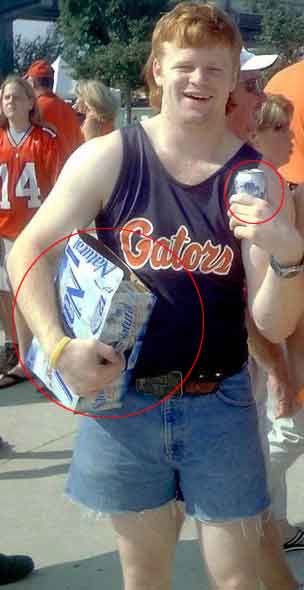 1. Natural Ice – A.K.A. "Natty Ice" or simply "Natty", this piss also comes as Natural Light. This beer is the closest you can get to tasting like sour water that's been sitting in the pipes of an abandoned house for 5 years without actually giving yourself stomach ulcers. Although it might actually be too soon to declare that second part. If you want to be known as the trashy southern kid with an alcoholic father and an all-around girl-repellent, go for this one. (Coor's version would be KeyStone Light.)
2. Olde English 800 – Okay, let's go ahead and include ALL other so-called "malt liquors" including Mickey's, Hurricane Ice, Big Bear, Colt 45, and whatever that other green s**t is that they sell at 7/11 stores. Take all the judgements mentioned above but tack on "cheapass" and you will inch closer to the type of reputation you will radiate by drinking this crap. And you thought vodka was the poor man's drink…
3. Busch – The only beer that gives you the shits immediately after consumption. At least they deserve a medal for something.
4. Pabst Blue Ribbon – Normally I'd chalk up PBR to the likes of Budweiser, Coors, and Miller – mediocre, but doable. But the fact that the entire goddamn world of hipsters and d********s has revived this shitty beer into some sort of trendy beverage disgusts me. Jesus Christ, seriously? Why can't all you indie kids just stick to Red Stripe, which is at least somewhat decent?
4. Old Milwaukee, Milwaukee's Best, Etc – I don't know what the hell kind of city Milwaukee is, but I'm putting my money on "shithole" based on the fact that any beer with Milwaukee in it's name smells like a vagina in the middle of a rancid yeast infection.
5. MGD 64, and all other "low calorie" beers – Only in America could beer companies like Miller who are already selling pure piss figure out a way to water things down further and STILL come out with a profit. Applies to Coors Aspen Edge, Sleeman Clear Lager, and dozens more.
6. Bud Light Lime, Bud Light Chelada – Holy hell. The only thing worse than drinking pee is drinking spicy sour pee. You'd think that instead of masking the lack of flavor with fragrances that closely resemble stomach acid, these "breweries" might try to… nope. Nevermind.
7. Fruity Beers  – Before you post some gay-ass comment about how Sam Adams Cherry Wheat is "kinda good actually!" let me just shut you up right there. I don't give a rat's. There are some things that simply don't belong in a brew, no matter how shitty a company it is. Included on the list is fruit, chili (i.e. Cave Creek Chili Beer), coffee (i.e. Redhook Double Black Stout), and  vitamins (i.e. Winter Park Beer… WTF?). If you want to enjoy one of these b******s in the comfort and privacy of your own home, then please do so. But don't go turning the world into a bunch of faggots in public. Please. Please.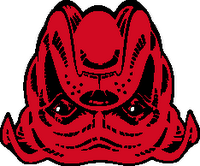 8. Latino Beers – If your climate is too muggy to properly grow wheat and hops, and you are too poor to import quality ingredients, well, it's a disaster waiting to happen. We've got Corona from Mexico, Salva Vida from Honduras,  Imperial from Costa Rica, and the list goes on and on. Pretty much all beers south of the border come in bottles that look like they were manufactured in the 1950s and taste a bit like cardboard mixed with small bits of cocaine. And no, that's not a good thing.
9. Red Dog – When the only thing going for a beer is that when you look at their logo upside down it looks like Batman eating out Catwoman, it should be a major red flag. Although maybe not.
10. Schlitz – Just saying this word make you feel like a total faggot, or child molester, or perhaps both. Especially when its one of the only beers for sale in Provincetown, MA. It doesn't help that its fizzier than a broken Coke fountain. You've been warned.
Dishonorable mention: Any beer made in Korea. (Hite, OB, etc.)
What beers would you add to or remove from this list? Comment below!
Comments? Leave your intelligent feedback down below or consider following CollegeTimes on Facebook or Twitter to stay updated or to get in touch!
Share This Story:
Page ID #34914 - Last updated on Tags: