Bookrenter Gives Back: 'Spread the Words'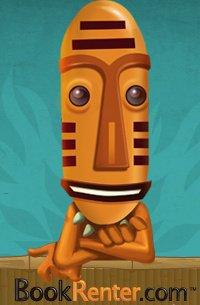 As a college student living in the Internet age, you may have heard of Bookrenter, one of only very few college textbook renting companies that has achieved large-scale success (yes, you can take that as an endorsement by CollegeTimes).
One of the biggest reasons that college students seem to appreciate them more than other services is their generous back-and-forth "free shipping" feature via UPS whenever you order an academic text book from their website (often arriving by the next day).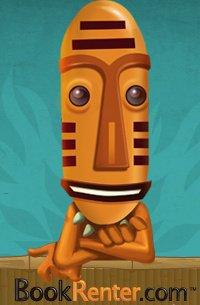 Their generosity doesn't end there, however. As part of their quickly growing philanthropic arm called Bookrenter Gives Back, they have so far donated a self-claimed 42,572 books to children living in low-income areas of the United States (as of December, 2010).
According to research provided by Bookrenter:
there is an average of only 1 book per 300 children in low-income areas
80% of preschool programs serving low-income areas have ZERO age-appropriate books
70% of 4th grade students from low-income families in the US score 'below profiency' in reading
85% of juveniles who become criminal offenders have reading problems
As a special additional charitable effort this holiday season, for every Holiday eCard that is sent using the Bookrenter eCard service, Bookrenter will be making a donation to FirstBook in efforts to gather 2,000 books for the KIPP Comienza Community Prep School in California.
Their holiday efforts have cleverly been dubbed 'Spread the Words' in reflection of their book-giving goals. You can help educate under-privileged children in America this year with a few clicks of your mouse. (Who knows.. maybe you'll also help cut down on juvenile crime!)
Do it. Now!
P.S. We wish all CollegeTimes readers a Merry Christmas and happy new year.
Comments? Leave your intelligent feedback down below or consider following CollegeTimes on Facebook or Twitter to stay updated or to get in touch!
Share This Story:
Page ID #34943 - Last updated on Tags: