TrekBeds: Eco-Friendly College Beds Made in America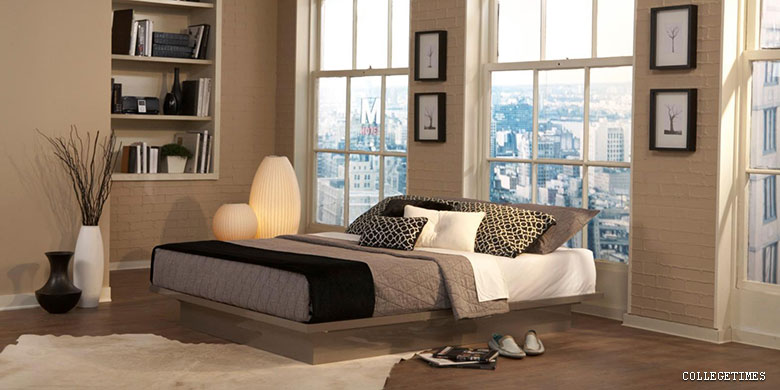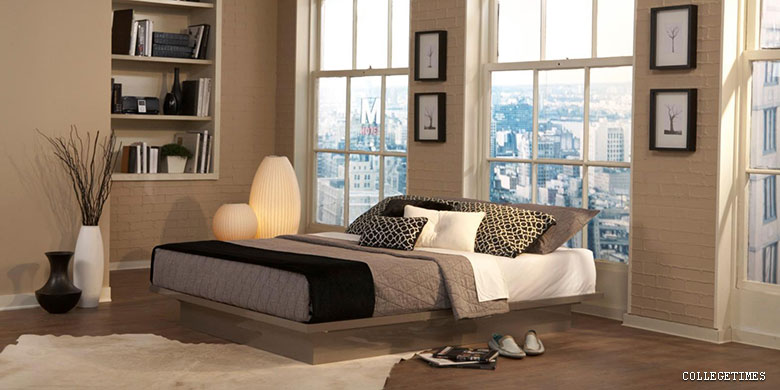 TrekBeds was started in response to demand for quality, ecologically-aware bedroom furniture made especially for college students (and beyond). We spoke with Samantha Fenske from the TrekBeds team to find out more about the company and its growing product line.
CT: Tell us a little about TrekBeds. What are they made from? Why are they special?
TB: TrekBeds are made from all American, sustainable hardwood. All of our beds are completely American-made materials and American labor. Every bed is eco-friendly -We plant 20 trees for every bed sold and, as mentioned before, the TrekBed is made from sustainable wood. The bed also allows the student to use a mattress without box springs. This saves money and landfill space, since traditional beds all require box springs that usually end up being thrown away when someone purchases a new bed. Each bed comes with a lifetime warranty. So, you will never have to buy another bed.
CT: Why should college students connect with your products more or less than other customers?
TB: This bed is perfect for a college student. They can assemble/disassemble their TrekBed in less than 5 minutes without any tools. Our Twin XL bed can fit in most cars. So, the college student can take it with them where ever they go semester after semester. Also, we understand how important it is to get a good night's sleep. That's why all college students that contact us and show they are currently enrolled in college receive a 25% discount on our beds.
CT: What other products do you sell or hope to sell? What is your future vision for TrekBeds?
TB: We sell a memory foam mattresses and headboards to go along with our beds (but they can use any mattress or wall mount headboard with a TrekBed). In the future, we hope to introduce other portable, sustainable, well-made products such as night tables that will also be a no tools required assembly.
CT: Who is behind TrekBeds? How and when did the company/concept get started?
TB: TrekBeds is a family-owned company. The vision started 30 years ago with a bed for my brother. This bed is still used in my parents guest bedroom. It has sustained my brother through high school, college and early adulthood. The bed has been moved multiple times and is still as strong as it was when it was made. We wanted to work together and realized we had a product that no one else in the marketplace had. With that, TrekBeds was created.
CT: What important (or alarming) trends does your company notice in the college bedding or general furniture industry?
TB: There is a trend for some in our industry that focuses on price versus quality. Unfortunately, this trend actually has students spending more money when furniture has to be replaced every time a student moves. There are certain companies that specialize in low cost trendy-looking furniture. It looks great when it's set up, but never move it or it will come apart and not go back together correctly. Not only is this trend expensive (think of spending $200 each year on a new bed frame with slats versus $650 that will last a lifetime), but it also hurts the world's natural resources. Think of 4 particle board beds and the trees cut to create each of them, versus a bed that actually plants trees when it is purchased.
CT: How do you suggest college students (or others) might properly decide upon a bed that suits them?
TB: The big issue with finding the right bed is based on height and size and what will work in your space. If you are, like me, 5'4″, you probably do not have to worry about a bed fitting your height. If you are a basketball player, the normal bed in dorms and apartments may be too short for you. TrekBeds offers to lengths of beds to accomodate college students of all sizes. Our standard TrekBed is what everyone else in our industry considers an XL – it fits people up to 6'8″. For those who are a bit taller, we offer our Zone bed, available only in Queen. This bed accommodates people up to 7′ tall. Then, you also want to consider space. For a dorm, a twin is probably all that will fit, but if you are in a campus apartment, a queen will give someone more room to move and will go with them further in life. Since, most people invest in larger beds after college.
CT: Regarding sleep health, what other advice do you have for college students?
TB: It really is important to get a good night's sleep on a quality bed and mattress. Students spend 4 years and a lot of money to go to college. If they are sleep deprived, they are not going to perform as well over the long haul in school. Also, when sleep deficiency is present, it lowers the immune system. Getting sick is not good for grades either!
If you are ready for a new bed that is comfortable, quality, easy to move, and good for the earth, check out www.trekbeds.com
Comments? Leave your intelligent feedback down below or consider following CollegeTimes on Facebook or Twitter to stay updated or to get in touch!
Share This Story:
Page ID #44424 - Last updated on Tags: