3 Tips on Applying For a Job or Internship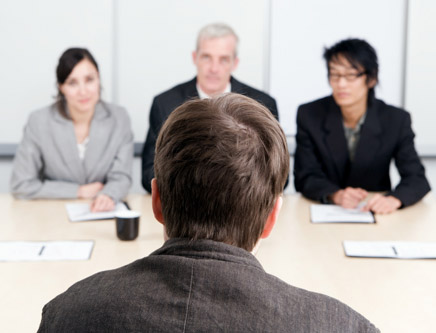 Finally found a posting for the job of your dreams? Got a tip on an internship at that really cool, up-and-coming company? Finding an opportunity is sometimes the toughest part of getting a job or internship, but once you've got that opening, don't blow it! Following these three simple steps will maximize your chances of landing the job or internship that you have your heart set on.
Step 1: Craft a Great Cover Letter
Applying to either a job or an internship often requires writing a cover letter to accompany your resume. Unlike a resume (which you should update regularly and modify slightly to suit each position you apply to), it's best to write a cover letter after you've chosen a specific position to apply to. This allows you to tailor it to meet the particular needs of each employer, which will increase the chances of you scoring an interview and put you one step closer to that job or internship.
Still, no matter how you specialize your cover letters, all of them should follow this formula:
Address the letter to the hiring manager or whoever is in charge of the position you're applying to
Do not exceed one page, made up of three paragraphs
First paragraph: Clearly state why you're writing, citing the exact position you're applying to and how you heard about it
Second paragraph: Discuss why you are interested in the position and how you are qualified for it
Third paragraph: Express your interest in an interview and thank the reader for his or her time and consideration
Step 2: Get Solid Recommendations
Besides the cover letter and resume, your hopefully soon-to-be-boss might also ask for a letter of recommendation or two. These are obviously best written by people who have seen you in action, like former coworkers and teachers – not family! Asking someone for a letter of recommendation might seem like you're imposing, but you can make their task easier by explaining that all you need in the letter is:
Their name, title, address and contact information
A description of their experience with you as it's relevant to the position you're applying to
Specific reasons why they think you're good for the job
An offer to follow up their recommendation ("If you have any questions, you can contact me via…")
Bonus points if they can use official stationary from their place of employment
Step 3: Stay Organized
Keep track of the positions you've applied for. You don't want to accidentally contact the same company twice to inquire about the same position — that'll make you look disorganized and oblivious. Also, bundle together your emails and cover letters for easy access because if an employer does call back, having these materials organized and accessible can be helpful. Noting the dates of each contact is also useful in case you have to follow up with one of your attempts. Emails get lost in the clutter of people's inboxes, so if you don't receive a reply after a few working days, another inquiry might make sense. Just don't over do it! Give people the benefit of the doubt and extra time to reply. Remember: No one likes a pest!
This was post was written by Jenn Pedde. She is currently the Community Manager for the University of Southern California's Masters in Social Work program, and also enjoys traveling and photography.
Comments? Leave your intelligent feedback down below or consider following CollegeTimes on Facebook or Twitter to stay updated or to get in touch!
Share This Story:
Page ID #3946 - Last updated on Tags: