4 Reasons Why Internships Are Overrated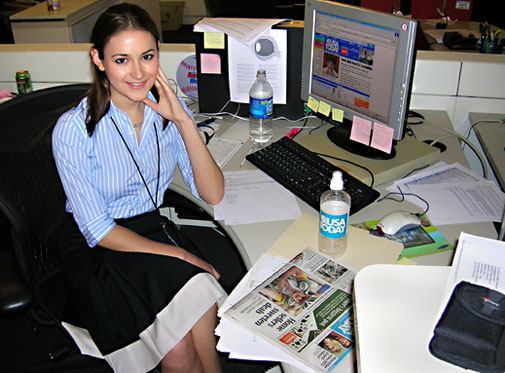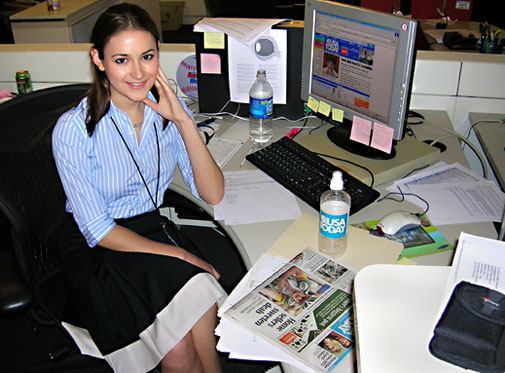 Right now, an epidemic is sweeping across college campuses striking fear into hearts of students everywhere.  No, it isn't a resurgence of swine flu or another nasty case of gonorrhea.  The epidemic is one of hysteria and anxiety by students seeking a lofty internship at a respectable corporation.
Indeed, this epidemic is so bad that some students think they will literally die if they don't land a once-in-a-lifetime, career-building internship.
It's time for everyone to take a deep breath and relax.  Sure, internships can be a great way to pad your resume and learn how a corporate office works, but in reality there are plenty of unique summer jobs (like camp counselor, tour bus driver, or even waiter) that can give you just as many benefits. There are many seasonal jobs out there that will give you experiences of a lifetime. You'll be surprised how many of them you never thought of. While you may not learn skills that translate directly into cubicle life, a regular ol' job is much more valuable than you may think.
1. Unique jobs make you stand out
Think about it – if you're an interviewer at some large business office, you're gonna see hundreds of monotonous resumes with office internships listed on them.  But if you list a summer job that's off the beaten path—even if it's manual labor—it's going to lead to a much more interesting conversation than how well you can file paperwork.
2. Fleeting opportunities
One of the harshest realities of the post-academic life is that you no longer have summer breaks to do whatever you want.  You'll have the rest of your life to sit behind a desk, so why not take a job that gives you a memorable experience?  From working at a theme park in Florida to the myriad of summer jobs in places like Alaska, there are countless seasonal jobs for young people that offer lifelong memories. Memories will last a whole lot longer than that internship will last on your resume.
3. Paid vs. unpaid – you make the call
While it certainly is possible to find an internship that pays a stipend, a vast majority are unpaid.  On top of that, they're usually positions that have you doing the most menial tasks in the entire office. Many companies use interns to complete tasks they normally wouldn't have the budget to pay for. Have fun cleaning out the air vents and switching out the copy toner!
4. Practical Learning
Unlike mundane internships, dynamic summer jobs can teach important life skills that you can't learn from trips to the copy machine.  For example, if you take a summer job as a construction worker building houses, you'll learn invaluable lessons about teamwork, accountability, and the immense logistical planning that goes into large-scale projects.  If you take a summer job in the hospitality industry you'll have the opportunity to meet people from all over the world, make valuable connections and spend your days in some pretty luxurious accommodations. At internships you learn how to file documents and take coffee orders.  The decision is yours!
Jaelithe  is a professional writer and survivor of two horrendous internships. You can check out various summer jobs in Alaska and more at Alaskatourjobs.com.
Comments? Leave your intelligent feedback down below or consider following CollegeTimes on Facebook or Twitter to stay updated or to get in touch!
Share This Story:
Page ID #34954 - Last updated on Tags: