5 Ways To Make Your Internship Worthwhile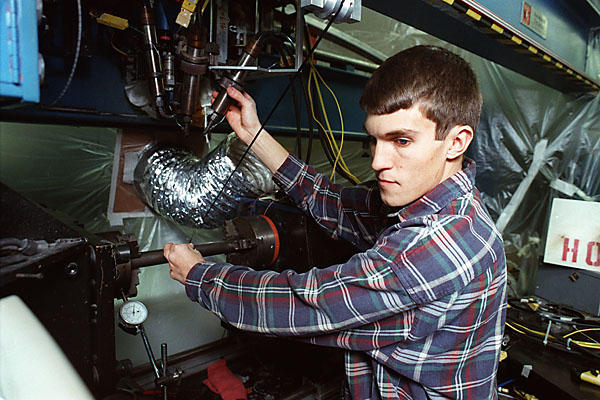 A melted Snickers bar is often so good that you have to lick the wrapper to savor every last bit. Likewise, savor and squeeze every last bit of benefit from your internship before time runs out! An internship is usually for a limited period of time; whether it be a summer, a semester, or for a year. Before completing an internship and moving on to better and brighter things. There are five things that must be done before you leave.
1. Identify a mentor and receive feedback – This is the most important part of an internship, hands down. We've all admired certain qualities in others; and wished that we too possessed their abilities. An internship serves as an opportunity to find and identify those abilities in others, observe them in close quarters, and apply their techniques. There's always an opportunity to learn from the people that work at your company. How do they succeed? How do they conduct themselves in a professional environment? What are mistakes they have made that you can avoid? If there's someone in your office you admire in particular, identify him/her as a mentor. Make sure you speak with your potential mentor to establish a relationship and share expectations. Keep an open mind regarding feedback and preserve what you find useful. Whether it is given by your mentor, other individuals, or even fellow interns, feedback can be invaluable and a real impetus for change.
2. Learn the industry you are in – You chose your internship in a particular field for a reason — allow the experience to expand your body of knowledge about that field. An internship is a unique opportunity to gain firsthand experience and gauge your interest. Due to your insider's viewpoint, you can answer questions such as: What is the industry all about? Who are the major players? What do you think its future looks like? If you're studying a related field in university, your real-world experience will only enhance your learning and make the classroom a more enjoyable environment. Seek to apply what you have learned in the classroom to what you are learning on the ground and vice versa.
3. Develop an elevator pitch – Unless you've been working at the bottom of the ocean (it's been done) or in a cone of silence (pretty feasible), you will need other people to facilitate and support your job. Networking allows you to exchange ideas with those in the same industry, make connections for future jobs, and even gain potential investors. Networking is an invaluable skill, and can be honed during an internship where speaking persuasively and professionally is necessary. Interns are often given opportunities to network with notables in a field. After watching others in action and gaining firsthand experience, the art of networking can be mastered through the perfect "elevator pitch". In your pitch, answer the question "Who are you and why should I be talking to you?" in a 30 second "spiel". Over the course of your internship, get its delivery down to a science.
4. Establish a future relationship with your employer – Whether you're looking for a job as a result of your internship, admire your employer for their innovative mindset, or simply would like a contact in a professional industry, building a relationship is absolutely necessary. Making sure to obtain contact information and a method of staying updated on "company news" shows a commitment to a job long after it is over. While still engaged in the internship, communicating passion, a positive attitude, dedication while working hard is key for turning a nebulous chance at a full-time opportunity into reality.
5. Write a reflection – It sounds corny and reminiscent of sixth grade Literature Circle assignments ("How Reading The Giver Changed My Life Forever"), but writing a reflection allows you to truly analyze your experience, solidify and define feelings, and organize thoughts. How did you learn and grow? How have you changed as a person as a result of your job? A reflection also captures your learning on paper for future reference — any skills you gained professionally, any observations that you made about yourself and others, and any anecdotes that are especially memorable can serve as building blocks for personal growth in a future position. Read your reflection before future jobs to remind yourself about your past development.
An internship can be a great opportunity to gain professional experience while still relatively inexperienced. In order to truly make it count, ensure that these five goals remain top priorities for the period that you are there! If you do so, we anticipate many more Snickers bars in your future.
This post was brought to you by Tara Seshan of InternMatch. If you have any questions regarding the article or internships advice in general you can contact her at Tara@internmatch.com.
Comments? Leave your intelligent feedback down below or consider following CollegeTimes on Facebook or Twitter to stay updated or to get in touch!
Share This Story:
Page ID #3988 - Last updated on Tags: