Dutch Student Fakes 5-Week Travel Holiday To Asia Using The Power Of Photoshop And Social Media
If you hate seeing all those adventurous photos your friends post on Facebook while you sit at work trying to scrape money together for dinner, this story's for you.
Zilla van den Born, a college student from the Netherlands, faked an exotic trip to Southeast Asia for five solid weeks, under the stated guise of a "university project" – without ever leaving her hometown of Amsterdam. Purposefully tricking all of her friends and family members, the only person who knew the truth was her boyfriend, who happened to be in on the elaborate prank.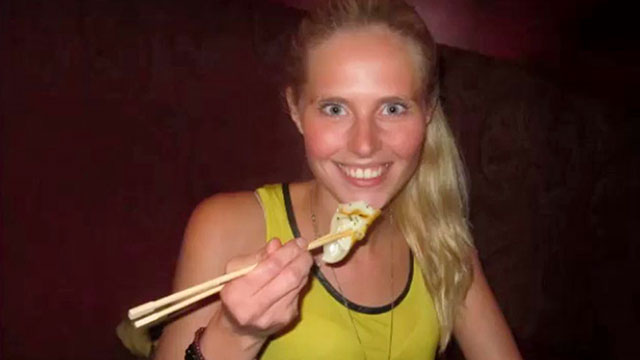 The story broke in English on GapYear, a website dedicated to helping college students plan working and traveling holidays – often called "gap years" in the U.K. – who quoted van den Born as she explained her social experiment to the Dutch media:
"I did this to show people that we filter and manipulate what we show on social media, and that we create an online world which reality can no longer meet. My goal was to prove how common and easy it is to distort reality. Everybody knows that pictures of models are manipulated. But we often overlook the fact that we manipulate reality also in our own lives."
For 42 days straight, van den Born posted photos and videos of herself online doing things you'd expect to see from a friend who is visiting Southeast Asia – from snorkeling in the ocean, to visiting a Thai Buddhist temple, to sitting next to a young Cambodian girl atop ancient Khmer ruins. She even completely decorated her room with Oriental furnishings so that she could have authentic-looking Skype conversations with her family.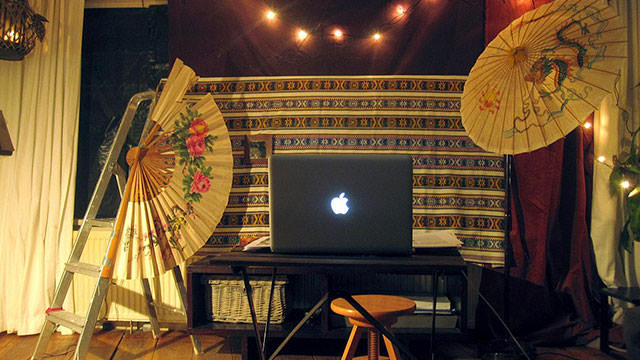 Many of the scenes were indeed "real" experiences; however, the locations simply happened to be in Amsterdam. Her "snorkeling" adventure, for example, took place in her own backyard swimming pool, with a bit of Photoshop mixed in to superimpose tropical fish in the background. Even the Buddhist temple she posed at was a legitimate place – that just so happened to be located nearby her home.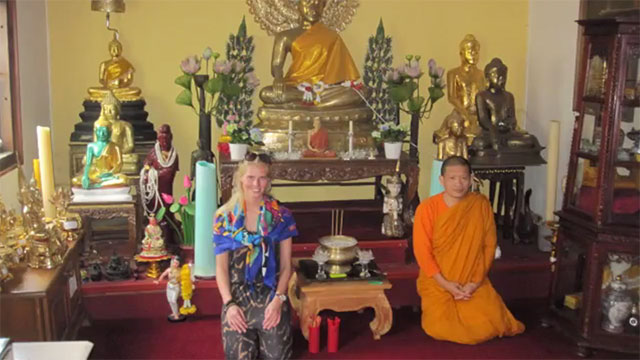 Van den Born, who studies graphic design, eventually revealed to her family and friends that they had been fooled, and of course, filmed their reactions. She released the below video series of the entire escapade, which shows exactly how she was able to create her exotic experiences using Photoshop tools (and a bit of social persuasion):
Of course, it makes you wonder if actually GOING to Asia for 5 weeks would have been a more worthwhile endeavor… I guess we'll never know.
Comments? Leave your intelligent feedback down below or consider following CollegeTimes on Facebook or Twitter to stay updated or to get in touch!
Share This Story: